Designed to provide middle school and high school students with instruction in effective study skills, test prep and academic guidance, Each One Teach One strives for successful matriculation to and through the next level of educational endeavors for all students.
​
Each One Teach One was founded in 1999 by Dr. Patricia Ferguson, a Board Certified OB/GYN physician for over 25 years in the Metro-Detroit area, and currently a Physician Consultant in Case Management at Blue Cross Blue Shield Michigan.
Each One Teach One is a 501(c) 3 non-profit organization, committed to ensuring that all students, regardless of their socio-economic background, have access and exposure to resources and experiences that will enable their future success.

We connect the dots between available resources in the community and students and their families who benefit from authentic training in life-skills such as etiquette, effective communication, financial literacy, understanding the value of volunteerism/community service and mentorship opportunities. Our ultimate goal is to see empowered youth soar in their educational, behavioral and societal endeavors - transforming our communities from the inside out.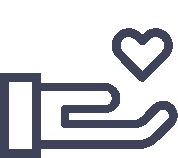 "Education is the most powerful weapon which you can choose to change the world"